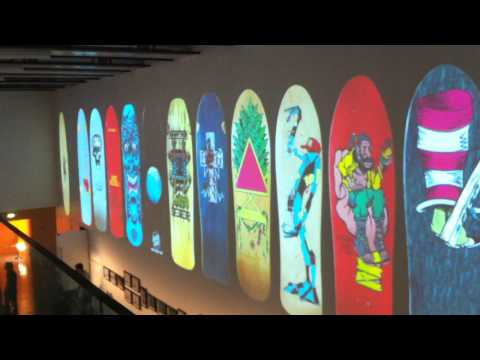 Here's a look at Natas Kaupas' animated art works from the Skateboard Culture exhibition at Public Domaine at La Gaite Lyrique in Paris.
Related posts:
»
A rare and highly important animated dwarf clock, by John Bailey Jr., Hanover, Massachusetts, circa 1815.
»
Video | David O'Reilly's "The External World"
»
Music Break | Oddisee "Ci'iy Life" feat. Tranqill
»
Video | DC SHOES: Destructive Creatures – Clay Marzo Attacks!
»
Video | Rather Severe "Pickled!"